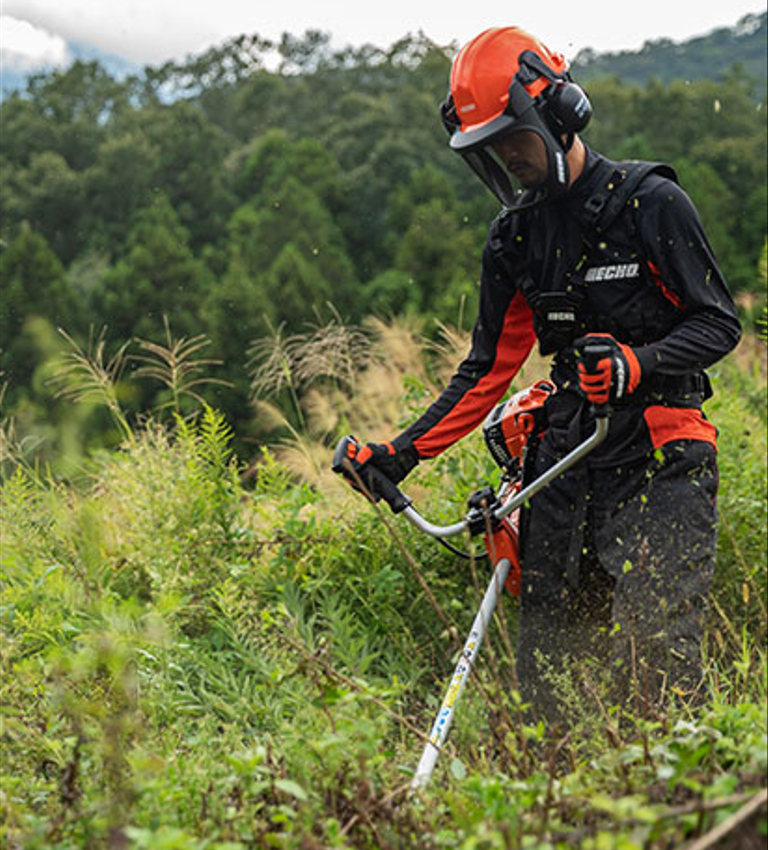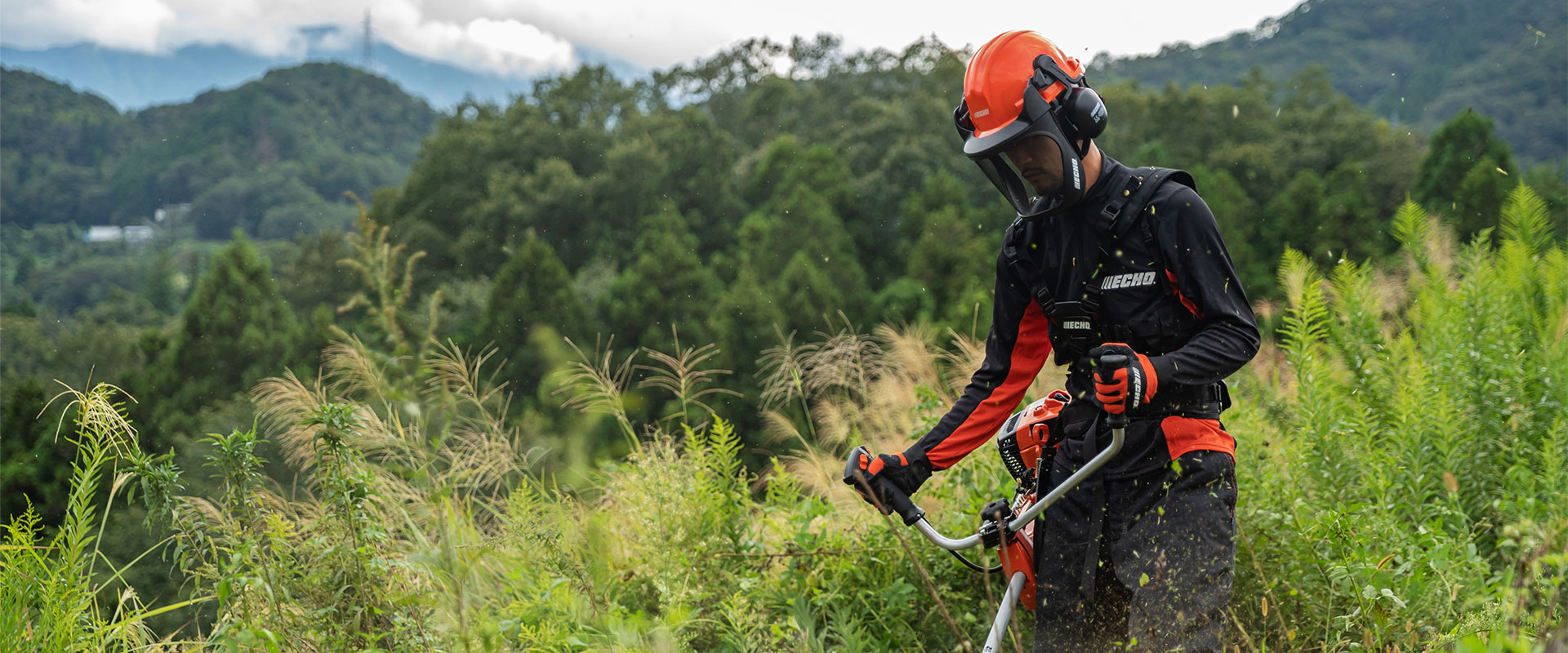 8 decembrie 2020
How to use a brushcutter like a pro - handy tips.
Trimming or cutting a lush green space never goes out of season or fashion. Not only is a well maintained lawn a treat for the eye (you know that elated feeling of walking out of the barber shop with a fresh haircut), but it also helps nature to properly regenerate.
ECHO Tools comes to your aid with a large range of trimmers and brushcutters designed and built for pros to maximise efficiency and make your work effortless.
We've compiled some handy tips to help you get started and... trimming.
Tips & Tricks for better brushcutting
Here are some suggestions for what you need to take into account:
● Safety & Knowledge First. We know it can be tempting to just go with the flow, strap on your brushcutter and take it for a try along the weeds and grass. But before starting to use any power gardening tool, make sure you properly read the Operator's User & Safety Manual. It's easy to read and it's packed with helpful operating tips. Here you can find info on: protective equipment (protective clothing: ear protection, safety glasses, footwear, gloves etc.); filling, refilling and properly maintaining your tools; accessories etc.
● Petrol or battery - it's up to you to decide which type of trimmer or brushcutter better suits your needs and the area you need to work on. So, it would be useful to do your research before choosing the tools and getting started.
● Evaluate the cutting area and check for obstacles. Before getting down to business, it's recommended to walk through the mowing area. This way you can observe if there are any particular obstacles - like rocks or rubbish - that can be removed instead of getting your brushcutter stuck.
● Know your basics. There's no one fits all solution when it comes to brushcutting safely and efficiently. However, there are some recognised techniques that are generally used.
❖ Edging - this technique is used to create a neat and straight area particularly around edges or when you need to trim small patches of grass.
❖ Tapering - grants you a cut around objects - like a tree, let's say - while giving you a nice tapered edge
❖ Weeding - this technique enables you to easily cut off weeds growing through a patio or a paving as close to the surface as possible with a light touch
❖ Scything - perfect for brushcutting and grass trimming especially if you deal with overgrown grass or vegetation. However, if the grass is too long and thick, you might need to pass the machine twice in order to get the desired cut.
Eager to learn more about our products tailored for your gardening needs? Check our distributor locator and find a distributor in your area.